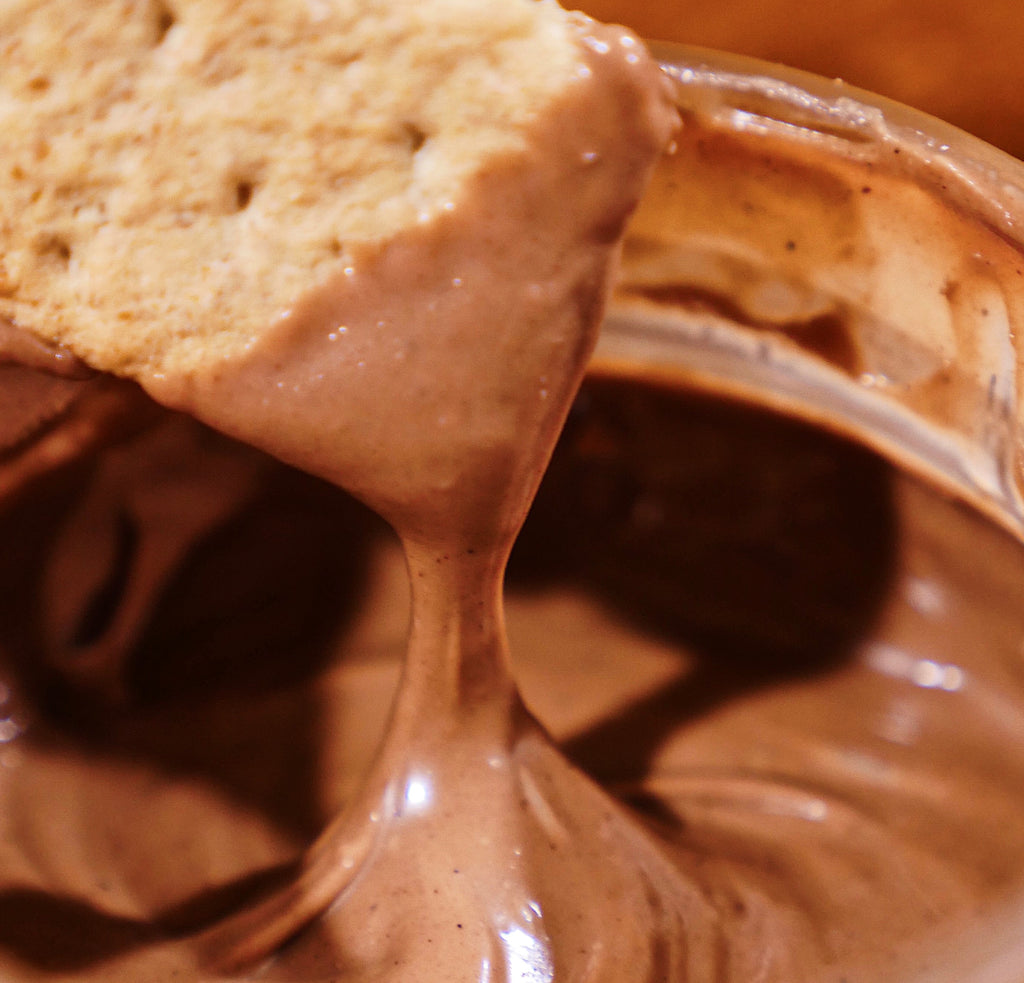 Hazelnuts, almonds, and chocolate, mamma mia!  Does life offer a more beautiful combination of flavors? 
Waking up in the morning in Italy, breakfast is a bit different to the pancakes, bacon, and eggs so many of us are used to here in the states.  Pastries, nutty spreadable creams, and cappuccino rule the Italian breakfast table, with some granolas, fruit and cheese mixed in.  It's all much lighter than we're used to here, and most of it can really be enjoyed any time of day. 
Going out for a snack or drink in Italy, when you sit down to the table, often a little tray of nuts will be served.  Never over-salted, the distinct, natural flavors shine through. 
There is good reason for almonds and hazelnuts to appear so often in Italy and in so many different forms: creams, pastries, nougats, candies, cookies, liqueurs, bath products, and the list goes on.
These nuts grow plentifully in some of Italy's most stunning regions.  When we think of Italian almonds, it is Puglia which produces some of the best.  Almonds from Puglia, Apuglia in Italian, are renowned for their aromatic qualities. 
Puglia is what we would consider the heel of the boot when we look at a map of Italy.  It is beloved by locals and tourists alike for its dazzling beaches, unique architecture, rich culture, and excellent food and wine.
Hazelnuts grow plentifully, as we discussed in another article in the Piedmont region in the North of Italy.  Piedmont is not alone though, hazelnuts also do very well in Southern regions like Campania. 
Campania is most famous for the city of Naples, Mt. Vesuvius and Pompeii, and the enchanting villages along the Amalfi Coast.  Dig a bit deeper and you will find that this land also produces some of Italy's most flavorful products.  Mozzarella cheese, ripe tomatoes, lemons, and nuts are all fantastic here. 
It is this vibrant region of Campania where we find the makers of Mia Emilia's Delicious Spreadable Creams offered in different combinations of hazelnuts, almonds, and cocoa.  The Di Iorio family still follows traditions originating in 1700. 
Vincenzo Di Iorio produces some of Italy's finest confections from these traditional recipes and all-natural ingredients.   From the many delicious nougats called Torrone, to candied almonds and these creamy spreads, the family is committed to using the best of the treasures this land provides, both in tradition and in ingredients.
Choosing the almonds from Puglia, and hazelnuts from his own Campania, Vincenzo Di Iorio has given us a cream that is unlike any other.  We hear cocoa and hazelnut spread and the famous one comes to mind, but this is something entirely different and surprisingly versatile.
The texture from the roasted hazelnuts and/or almonds (depending on which flavor you choose) combined with the creamier paste is truly special.  Cocoa is present to balance out the flavors, complementing the nuttiness without overpowering it.  The result is a slightly crunchy cream that is not too sweet, perfectly balanced, and a delightful addition to a variety of foods.
Spread it onto your toast in the morning to start the day with a smile.  The roasted flavor combines beautifully with a great cup of coffee. 
For a midday snack, try it as a dip with our breadsticks or a sampling of berries. 
If you need an impressive dish for a party, use it on top of a cake or home-baked cookies to take any dessert to the next level!  I'm dying to try it as a cheesecake topping! 
However you like it best, each time you taste one of these products, you are enjoying something uniquely Italian.  Pride for the ingredients, and appreciation for traditions. 
When shopping in the pretty town of Amalfi in this same region of Campania last year, I came across a poem by Giacomo Cinque on the shop counter that read (translated from Italian):
"When you buy something from an artist you are buying more than an object. 
You are buying hundreds of hours of failures. 
You are buying days, weeks, and months of frustrations and moments of pure joy. 
You are not only buying a thing,
You are buying a piece of the heart, a part of the soul,
A moment of the life of someone else…"
Isn't there something lovely about being able to say, "Vincenzo's family made this in Irpina, Italy" as you twist the top off?  Give a nod to the red, white and green of the Italian flag on the label and taste the essence of the land.  Pure ingredients and pure passion.  Artisanal products at their very best.